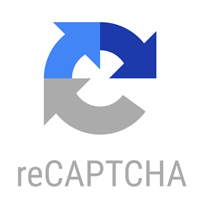 The ongoing battle of making the distinction between automated bots and actual humans just took huge turn. Google very recently introduced a new invisible form of reCAPTCHA which will mostly likely make ticking the "I'm not a robot checkbox" obsolete.
This enhancement to earlier reCAPTCHAs uses a combination of machine learning and Google's advanced risk analysis engine. The new reCAPTCHA algorithm is now able to analyze user web browsing data and detect habits without requiring dedicated interaction. However, if you fail Google's risk analysis algorithms, you'll still need to solve one of the puzzles to submit the webform.
Along with the Invisible reCAPTCHA, Google also introduced a mobile version for Android devices. Since dealing with CAPTCHA's on mobile screens is less-than-ideal, this improvement will be great news for most of us. If you were to fail the invisible captcha on a mobile device, the puzzle you're presented with will now be optimized for mobile.
One less checkbox to click? Incredible indeed. Our user experience designers, conversion optimization strategists, web development team and support team are all curious to see what this will do to streamline websites for users.